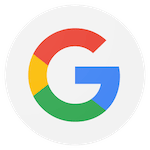 I can't recommend Bodyworks Martial Arts Studio enough! My son started when he was 4yo and LOVES it! He was slightly shy in new situations, but the instructors have taught him confidence, helped him learn to build trust and have enhanced his self control and focus. The class sizes can be a little on the larger size depending on what day/time you go, but there are always multiple instructors teaching a class, so there is always plenty of support available to assist different levels of ability/pace. We have had the absolute pleasure of working with the incredible Holly and Page! They go out of their way to connect with parents after class and touch base with concerns and successes. They are dedicated, passionate, kind and respectful. They have expectations with their students and hold them to high standards. The classes are fun, high energy and are just 30min long. This has been the perfect exposure to a sport for my son without feeling too overwhelmed by lengthy practice times.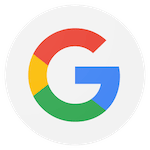 My 2 boys (5 and 4 at the time) started at BW early Fall of 2022 and not only do they love it here, we as parents do as well. We initially started this to help with focusing (especially in school) discipline, and between home and school we have seen a huge difference. The staff is AMAZING! Everyone is friendly while maintaining a level of respect. Our youngest takes his "training" (as he likes to tell his friends) very seriously, and looks forward to going to the studio. My oldest son who is 10 did karate when he was 4 at a different studio, and we did a 1 day trial for our youngest at another, and we were not fans. I can honestly say BodyWorks is family/kid friendly, flexible, and encouraging! The benefits are well worth the price.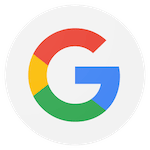 My son started taking classes at Bodyworks a few months ago after it was highly recommended by several friends. My son loves the classes and the positive interactions with the instructors and the other students. It is a structured environment where self-confidence, respect, and listening skills are fostered all while having fun and learning. I would highly recommend Bodyworks and we plan to continue utilizing this studio for the long haul. :)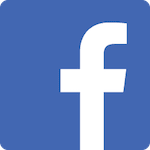 Bodyworks is a fantastic place! Very friendly, fun, disciplined environment. Our 6 year old absolutely loves going every week (2x) and honestly would probably go every day if he could! The instructors are fantastic with the kids and are very knowledgeable. Class sizes are perfect. Just an all around great martial arts facility Definitely! Definitely a 10 out 10 in my book!!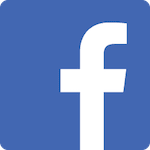 The reason I give this dojo a 5-star rating needs no explanation to anyone who is familiar with Bodyworks. No matter how rough circumstances in my personal life were, the dojo always welcomed me with open arms and promoted respect, acceptance, and devotion on a level I have never seen before in my life. Though I joined the family a bit later than many of my peers and colleagues- around age 13, Bodyworks is such an integral part of my childhood that I left my last class before college in tears because it is just as much a home to me as my house. Now of course I can't write a review without mentioning the instructors- there is not one person on the team that I wouldn't describe as the most influential mentors of my life. I'll always remember the moment during a test when Ma'am asked "Why do parents bother to send their kids here if we teach people techniques that can harm someone, even if they are in self-defense?" The answer is that the benefits of confidence from training in an environment with no tolerance for uncivilized behavior, discipline from being pushed to your physical and mental limits through repetition, and the community that is created as you get to know your instructors and classmates on a personal level are so unmatched that the violent side of karate is dwarfed in comparison. The first thing I learned when I entered the dojo was the front position, a waiting position in which an open hand sits above a fist- representing the use of peaceful resolution over aggression. I think that the fact that I've now gone an entire paragraph in this review without so much as mentioning any punching and kicking is a testament to just how true this becomes- and how subconsciously but powerfully this mindset develops (but, rest assured, having been on both the student and teaching sides, good habits of self-defense are practiced and refined from day one). When I shook hands with Mr. Hardy for the first time and bowed in, I was a timid, apprehensive teenager who was still trying to find his niche in the world. Today, over five years later, I am about to start the next chapter of my life, something that I never thought I could do, with my head high and a confident attitude. Being a black belt has taught me both to take pride in myself while also staying modest. Being able to share what I've learned both in and out of the dojo with the next generation has taught me to create future leaders and for them to avoid any pitfalls I may have had. And as the cycle continues, I have even more hope in the future. The culture seasons the most brilliant and compassionate individuals underneath a layer of warrior. I think I've rambled for long enough. Like anything, a commitment to karate is quite an undertaking- countless times I've left with burning legs from holding a horse stance, had to clean my own sweat up off the floor, and had to show up for early morning tests. There's even a sign that hangs above the dojo that says "Disciples benefit greatly from physical pain and mental anguish." While that may turn some heads in question, rest assured it does not mean what you think- it is about the idea of taking a hit and coming back stronger, both in sparring and psychologically. Through thousands of hours of repetition, this is my greatest takeaway from my years of training. And all you have to do, again in the words of Ma'am, is "Just show up, and be present." I owe so many of my ideals and so much of my identity to Bodyworks that even a lengthy, in-depth review doesn't even describe it. I would refer anyone of any age to their program in a heartbeat. Facebook asks "What do you recommend about Bodyworks Martial Arts Center?", and what I've stated here makes an almost unnoticeable dent in what they have to offer. Those who know me know I rarely write reviews, but this is the most deserved and distinguished one I have ever given.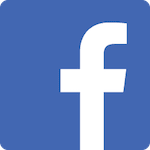 Owners are amazing and they really know their craft!! Great facility, clean and a ton of equipment.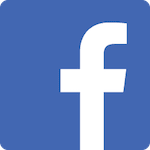 My children really love Bodyworks Karate. The instructors are excellent, the classes are always different, and the facilities are lovely. Another perk for the little kids is that the program schedule is super flexible. My kids are in the Ninja Turtle program, and each week, we can choose to come Monday, Wednesday, Thursday, Friday, or Saturday. I highly recommend Bodyworks 🙂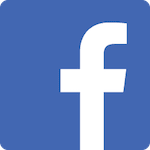 We have not one but two daughters that have been attending Bodyworks for almost two years. If I could give Bodyworks and all of the staff 100 stars I would. The positive influence on them has been immense. We are so grateful for everything they're teaching them. The main reason we chose Bodyworks to begin with was their amazing reviews and they live up to every single one.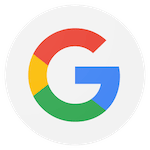 We have had an amazing experience!! Great family organization! We couldn't be more happy !!! The staff are friendly encouraging and helpful. Very positive environment ❤️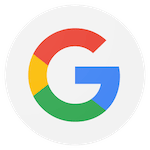 When we first started at Body Works Martial Arts around 2 years ago my son was shy and not very confident. He has grown as a person and his confidence has also grown. The instructors are great, everyone is very friendly and helpful. My youngest has enjoyed watching his older brother so much that now he has joined and he's only 4. The instructors are very patient and they make it fun for the kids.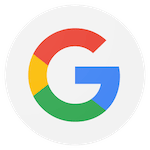 My son had quickly grown to respect the teachers and feels a part of the group. They do very well with the young age group- making it fun but earning respect. Glad we went with this place!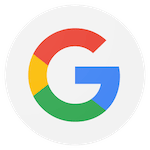 An incredible, wonderfully supportive group of people. The owners and instructors all have a vested interest in teaching respect, discipline, and self-control as much as the martial arts. They encourage families to support their kids, and do everything they can to help students (kids and adults) succeed. Highly recommend!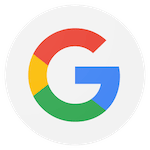 If you're looking for a great martial arts studio with exceptional teachers who instill discipline, focus, and commitment, loo no further! I'm so happy to have joined NH Bodyworks with my son. Together, we are getting in great shape and creating a strong bond.